Community Acupuncture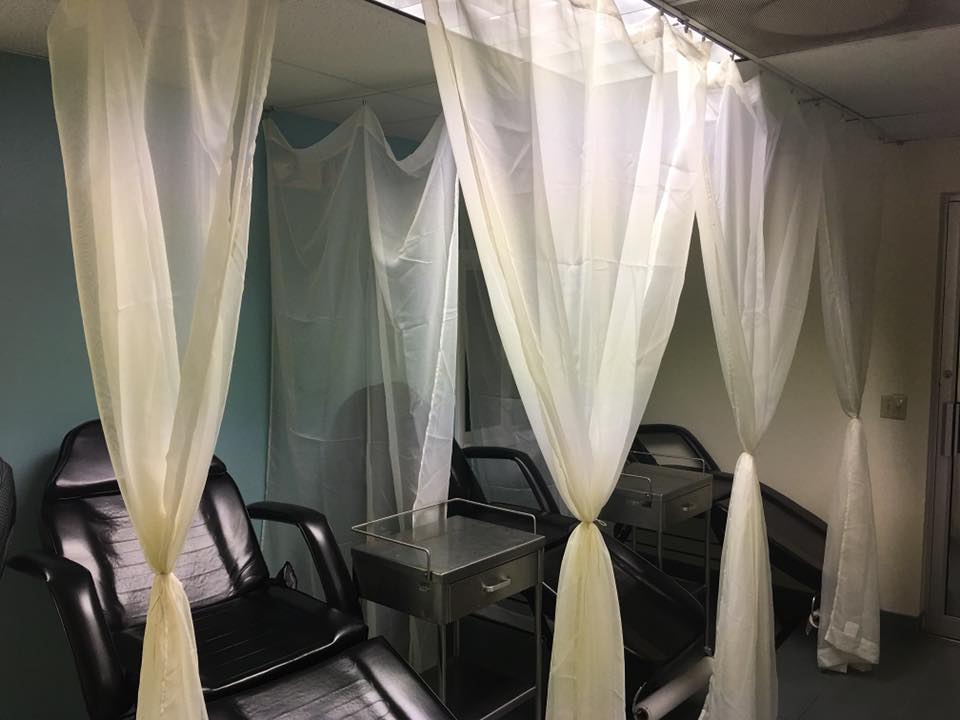 Community Acupuncture is now being offered twice a week between 11:00am-4:00pm. Community Acupuncture is an affordable form of therapy that features multiple treatment areas sharing the same space, separated by a sheer curtain on either side of the treatment chair. Please see the information below for more information.
COMMUNITY HOURS:
MONDAY: 11:00am-4:00pm
WEDNESDAY: 11:00am-4:00pm
*** No appointments necessary, these are "walk-in" hours
---
COMMUNITY RULES:
Community acupuncture is semi-private, please be considerate and do not speak loudly while hours are in session, please turn off your cell phone ringers.
Recommended payment is a sliding scale $15-$30, that being said – please pay what you can afford. Sessions will last 20min-30min, depending on what you can tolerate.
Please wear Acupuncture friendly clothing; easy to roll up pants or shorts, tank tops or sports bras (if you need neck and shoulder work), and tops that can be pulled up to expose the abdominal area. If you wear a dress or one piece bathing suit, your treatments may be limited to your extremities.
Firearms are not permitted, please leave them in your car.
Please do not engage persons in treatment next to you.
Please make sure to SIGN IN, when you come for treatment
The following forms of therapy are not offered in Community Acupuncture: Cold Laser, Cupping, Gua Sha, Tui Na
Please read before signing up below: OUR PRIVACY POLICY
---
COMMUNITY ACUPUNCTURE SIGN UP
Please use the button below to create a patient account.