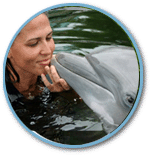 Candice Nelms, Dipl. OM is a graduate of the prestigious Dragon Rises College of Oriental Medicine with expertise in the diagnosis and treatment of internal disease through extensive case study analysis, pulse and observational diagnostic techniques and customized herbal formulas.
In addition, Candice has over 15 years experience in the Martial Arts with specialized study in Shaolin Qi Gong / Meditation under the teachings of Master Liu, Xiangyang (www.shaolin-world.net) and has traveled throughout the world in order to live and study privately with Health Practitioners in countries such as Mexico, Denmark, England, Germany and throughout the United States.
Candice is Nationally Board Certified in Acupuncture and Herbology and received her BFA undergraduate education at New York University. Candice received her Bachelor of Health Science and Masters of Oriental Medicine degree from Dragon Rises College of Oriental Medicine under the guidance of Leon Hammer M.D., Kathleen Leavy A.P., R.N. and a comprehensive internship with Jeannette Westlake, A.P.
Candice previously maintained both a private practice and a community Acupuncture clinic in the Upper Florida keys from 2009-2018 and has since relocated her private practice to Savannah, GA.
She continues her clinical studies with Kiko Matsumoto, her pulse studies with mentor Leon Hammer, MD. , her theoretical/herbal studies with Thea Elijah and Jeffrey Yuen, and her Qi Gong studies with mentor Xiangyang Liu and Mingtong Gu.
Licenses and Certifications: